Parthsarthy Vaishnav, successfully completed his CPA...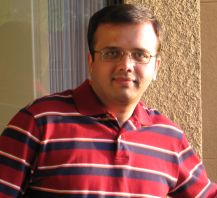 Click to see a larger version
Congratulations to Parthsarthy Vaishnav for successfully completing his Certified Public Accountant (CPA) Examination. This adds to his impressive credentials of MS in Accounting from Leventhal School of Accounting from University of Southern California (USC) and Chartered Accountant (CA) from India.
Parthsarthy Vaishnav is son of Mayuri and Uday Vaishnav of Glendale, California.
NAGAR wish him continued success in achieving many more personal and professional milestones!